1AVQ Quilt Show "Colors of the Vineyard"
Sunday, April 23, 2017
Robert Livermore Community Center
4444 East Avenue, Livermore CA   Map
Early bird lecture tickets are $20.
After March 31, 2017 – $25 each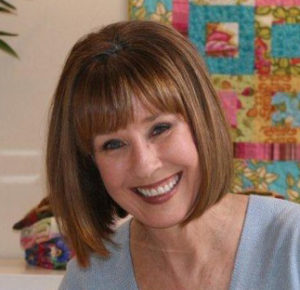 Alex is the author of 30 books in four languages selling over 1 million copies worldwide.  She is the National Spokesperson for BERNINA  of America, as well as a designer of fabrics with RJR Fabrics,  and  Co- Creater with Floriani of the Quilters Select brand. Alex is a founding partner of The Quilt Show.com and The Quilt Life magazine (publisher AQS) with Ricky Tims.
Alex was chosen as the 2008 Silver Star Award winner given annually by the International Quilt Festival to a "whose work and influence has made — and continues to make — a sizable and positive impact on the quilting industry and community."
Join us at one or both of her inspiring lectures on Sunday.
11:00 am Beautifully Quilted Robert Livermore Community Center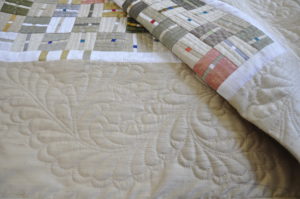 Are you stumped when it is time to "quilt as desired?" This information is for all styles of quilting…from hand to domestic to long arm. In this interactive lecture, Alex will explain the thought process, tips and tricks to choose and or design appropriate quilt designs. With her strong appreciation of Amish quilting design her information is the groundwork for all quilts. Whether traditional or contemporary these tricks will add to your personal tool belt when it comes to selecting quilting designs that make your quit a sparkling success.
Purchase here
1:00 pm Dynamite Results from Your Stash Robert Livermore Community Center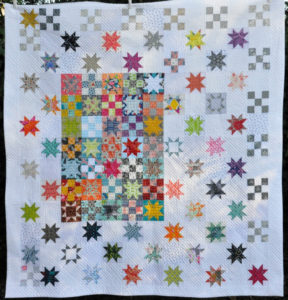 Crazy about your fabric collection but not sure how to successfully use it? In this interactive lecture you will learn several guidelines for using your scraps and stash to good advantage including color options, design strategies and much more. Alex will help you see your stash with new eyes.  She will share a variety of successful stash quilts that will leave your mind swimming and your hands aching to go home and dig into your beloved stash.
Purchase here.