Quilted Treasures XVII – "Colors of the Vineyard"
Welcome to Market Place 2017
One of the highlights of the quilt show is the Market Place.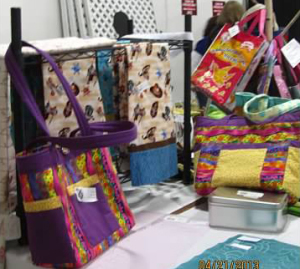 The store is chock full of beautiful, one-of-a-kind handmade items crafted by our own Amador Valley Quilt Guild members. Our members are bursting with talent and are happy to provide the show attendees an opportunity to own these unique treasures.
So come on in and browse through our store. You are sure to find something you just can't live without.
For Market Place Guidelines, Submission Form to participate as a seller, Itemized list of things to be sold and pricing labels select this link – Member Information.