TURKISH DELIGHT
Amador Valley Quilter's Opportunity Quilt for 2016-2017 is called "Turkish Delight".  The lovely quilt, reminiscent of ceramic Turkish tiles, was inspired by  several quilts in the book Constantinople Quilts by Tasmin Harvey.  Julie Colburn designed the final version of the quilt replicating the center medallion from Harvey's book, but resetting it with surrounding blocks which were pieced by guild members.  The medallion was hand appliquéd by a team of  six AVQ experts including Mary Ann Soby, Terry Kalkashian, Charlotte McConkie, Linda Perricone, Linda Haver, Janet Lide and Shari Wentz.  Gretchen Crozier oversaw piecing of the quilt with help from Jerrie Powell and Julie Colburn.  Pam Campion and Wendy Henderson contacted Dianne Schweickert who beautifully machined quilted the quilt.
The tickets are $1 for 1, $5 for 6, and $10 for 15.
"Turkish Delight"  (71″ x 82″)
is not only a delight to see but brings with it a taste of the exotic!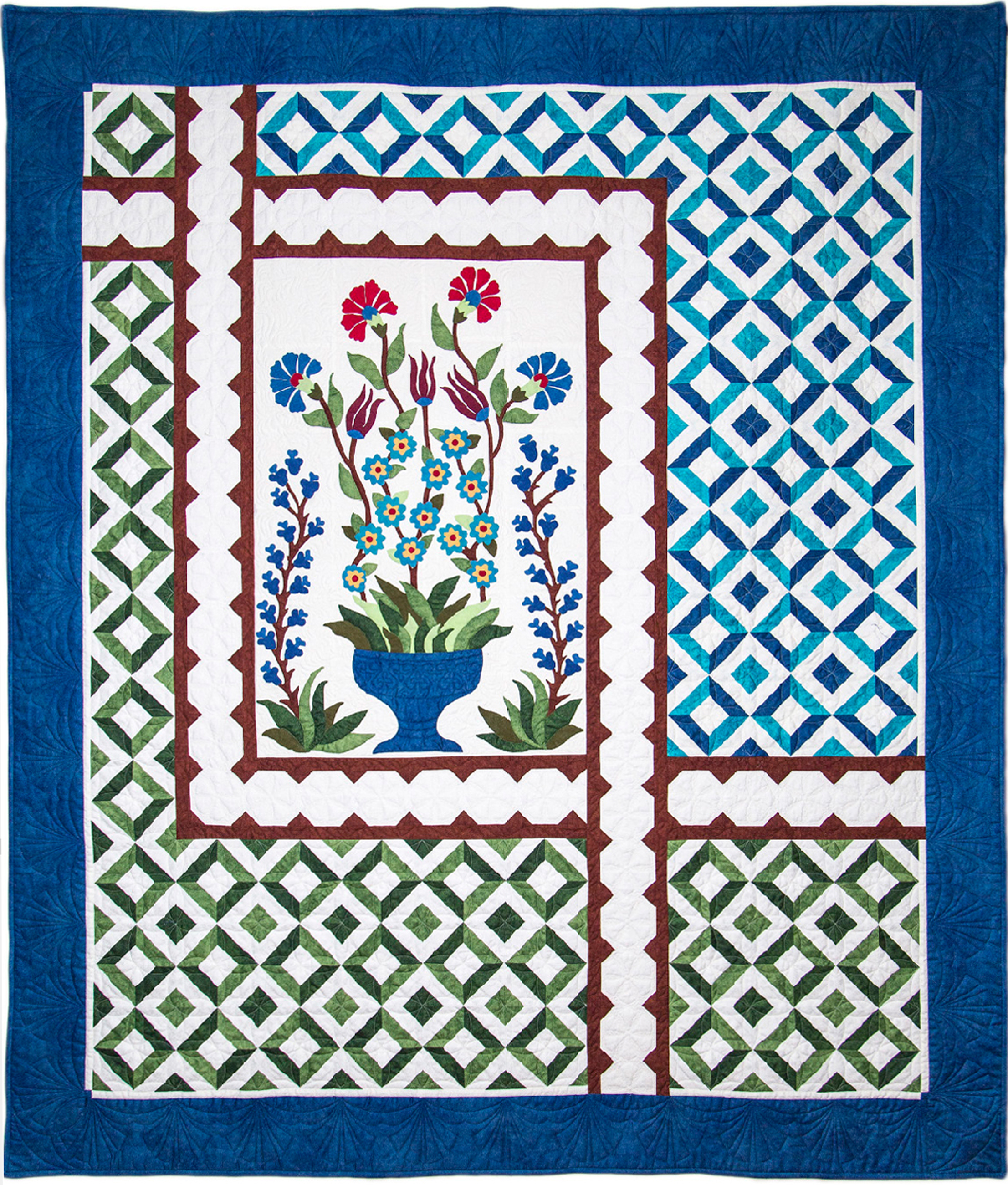 Save
Save